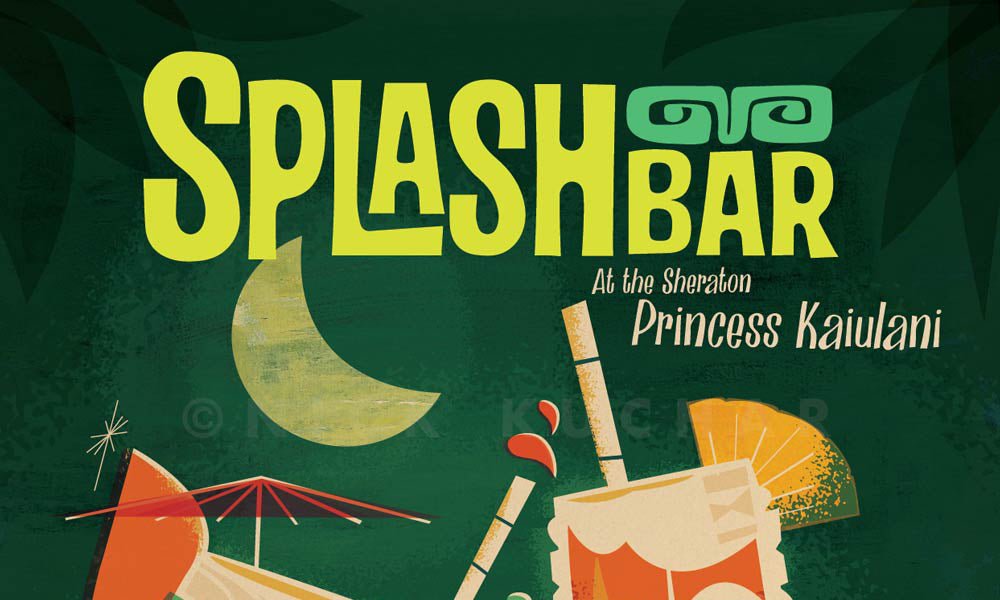 The SplashBar Rebrand
BRANDING IDENTITY
Built on land that was once the estate of Hawaii's last and most beloved princess, the Sheraton Princess Kaiulani is a garden oasis in the heart of Waikiki. When they wanted to rebrand their pool bar, they came to me to create a fresh look. 
I wanted to create something delightfully vintage with a tiki flair that would set it apart from the many hotel bars in the area. The project included the logo which was used for signage, barware, and branded table tents, as well as, the above poster that is featured on the street entrance to draw the many Waikiki visitors in to this respite for a Man Tai sampler or a scorpion bowl. 
Next time you're in the area, swing by, sip a drink by the pool, and enjoy live local music or better yet, book a stay!