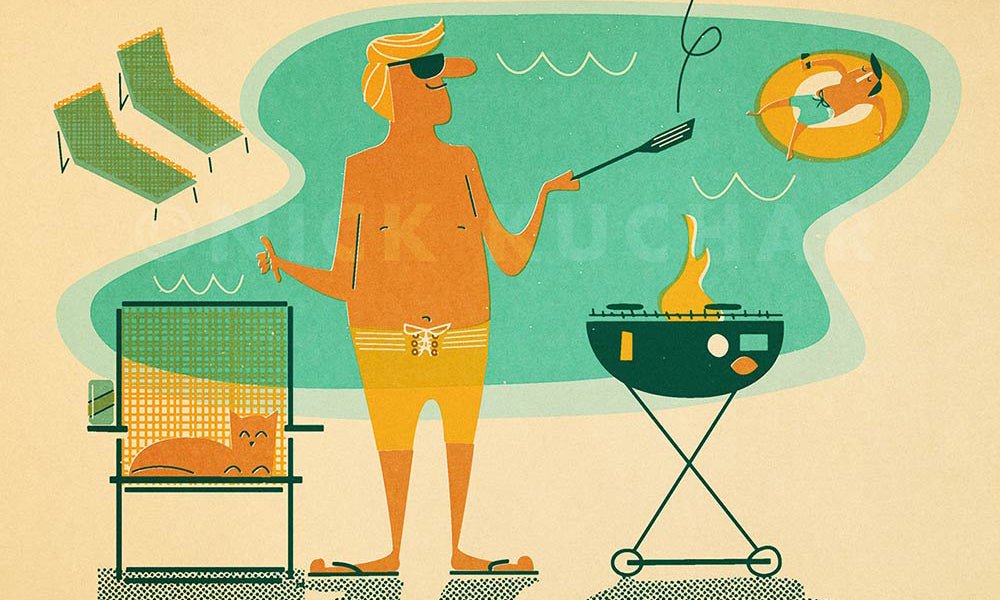 Birdwell Beach Britches Sizing Illustrations
ILLUSTRATION
It's no secret around here that I love to surf and am inspired by the surf culture. So when Birdwell Beach Britches reached out to get some illustrations done for their size chart, I jumped at the chance. I got to design these guys in different sizes to help prospective customers looking for trunks visualize what size shorts they should purchase. 
Here's the illustration for those who will be really active when wearing their birdies, who might like them to fit more snug, and who will most definitely be getting in the water with those bad boys:
And here's another for the somewhat active among us, there will probably be water, but it's two feet deep and you're only getting in to check the sanctity of your little tike's swim diaper. Plus at this point anything that says 'relaxed fit' is a win. 
Birdwell offers a quick questionnaire on their site when you're ordering your britches and based on your body type and how you like your board shorts to fit - snug, relaxed, or loose - they'll recommend how many sizes up or down (from your regular pant size) you should order for that perfect fit.