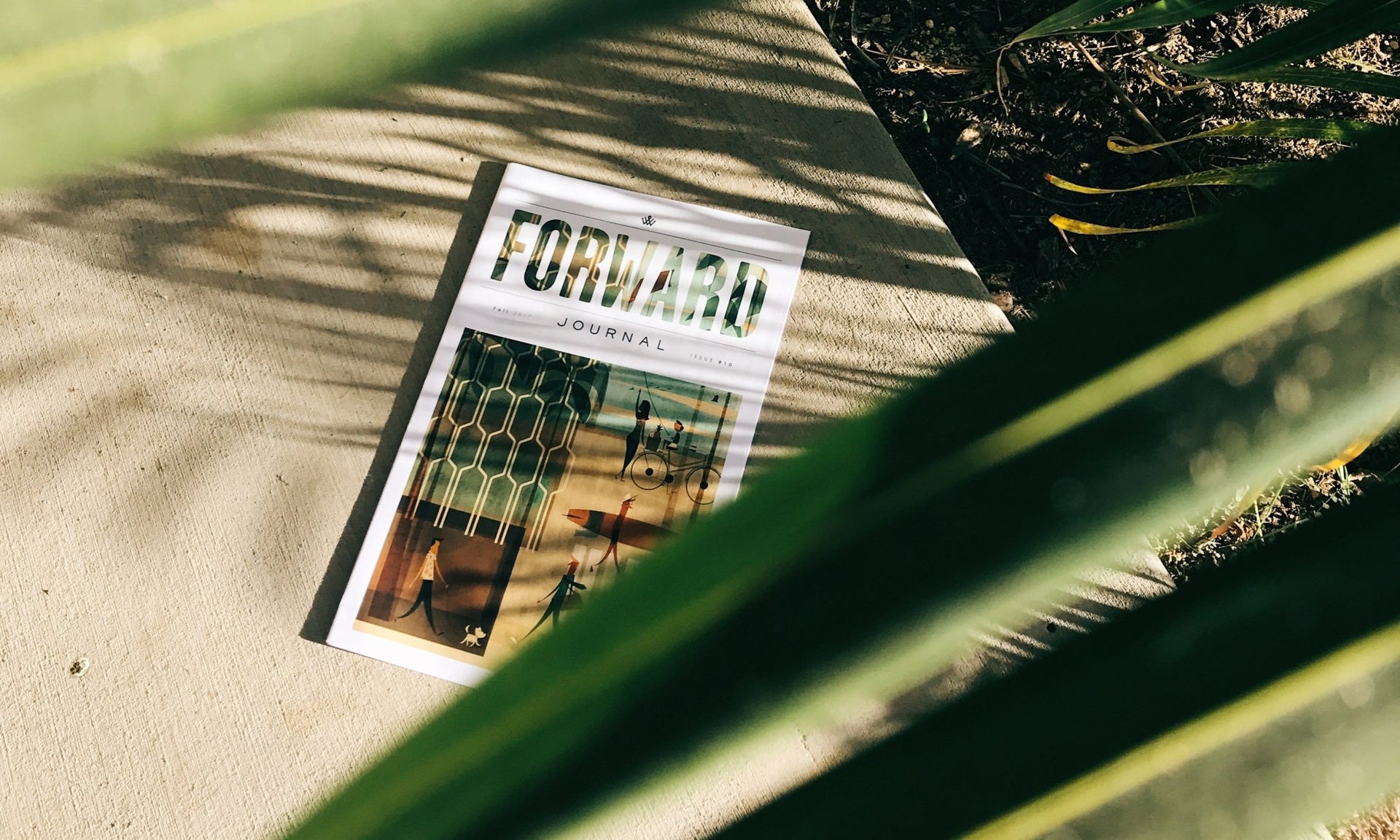 Forward Magazine Illustrations
ILLUSTRATION
Ward Village puts out a quarterly lifestyle publication called the Forward Journal. For their most recent edition, I was interviewed about my life on island, my inspiration, and what I have in mind for the future. But they also asked me to create some illustrations for the cover and a few interior pages. 
For the cover, I thought a montage of all of the different activities in Ward would be fun and capture the feel and spirit of the area. 
I reflected on what I would see on a day-to-day basis walking through Ward. It might be a surfer strolling to Ala Moana Beach Park, parents out and about with children, business people on their way to work and meetings. The iconic IBM building makes a subtle-but-familiar appearance in the repetitive pattern of its facade. It's a great collection of folks from different walks of life carrying on their day to day in Hawai'i.
Thank you to the folks at Forward Journal for taking the time to chat with me. You can read the full interview here.