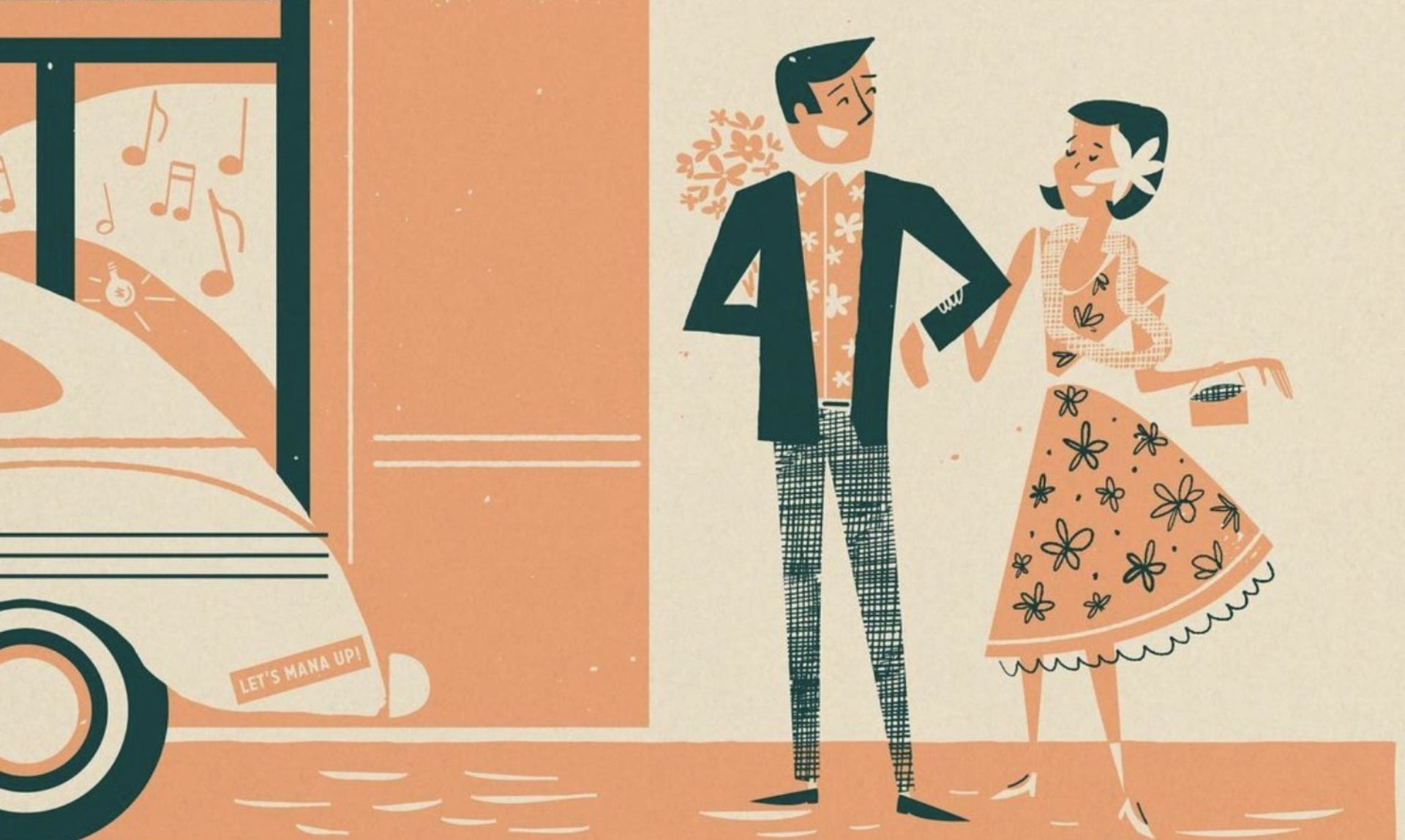 Hawaii Theatre Print for Mana Up Broadcast
PRINT
Each spring and fall season local business accelerator, Mana Up, helps power a new cohort of Hawai'i-based companies toward global growth. Through weekly workshops, expert help, and leadership development, Mana Up provides the tools for local companies to scale. This 12-week accelerator culminates in a Product Showcase where graduating companies pitch their business to a crowd of over 500 people. I was lucky enough to be a part of Mana Up's 2nd cohort in 2018 and go through this Product Showcase experience myself. 
This year however, with social distancing in place, the product showcase took on a new format in the form of a global broadcast live from the historic Hawaii Theatre. In celebration of the big event, I designed and illustrated a print to honor the history and majesty of the famed Hawaii Theatre.  Featuring a couple having a night on the town and the iconic facade of the theatre lights at night. 
Mana Up sold these limited edition prints in their signature pink color way, while we made available a short run of the same print in yellow. You can shop the print here and check out all of Mana Up's amazing entrepreneurs and small businesses here.