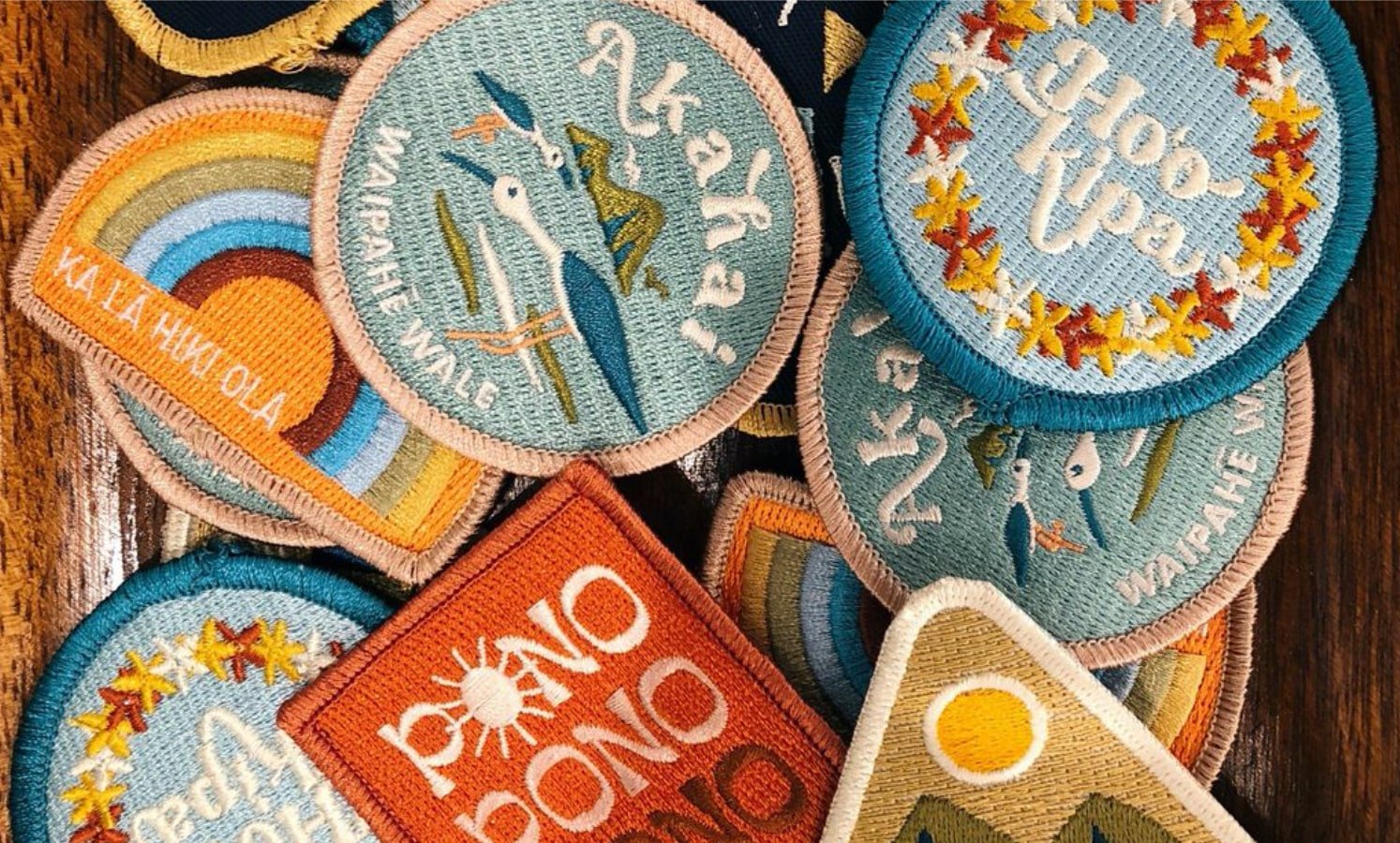 100% of Profits from Values Patches to Benefit Hawai'i Nonprofits
My wife and I made the move to Hawai'i 15 years ago. We came here for the surfing and hiking initially, but what we found was a rich culture and values in our community that made us plant roots.
Over the years I've had the opportunity to dig deeper and learn more about those values thanks to native Hawaiian friends and great local organizations like Mana Up. I participated in a cultural seminar with Kainoa Horcajo a few months ago and it inspired me to create a patch set of some of those values. With that insight and with extraordinary guidance and advice from my friend Kihā Pimental along the way, we worked to design these in a way that was pono.
Visually, we worked to come up with a story for each value, imagery that encapsulates these values and honors their true meaning. We hope the sale of these patches will be a blessing to the recipient, as well as, several local nonprofits whose missions are near and dear to us. One hundred percent of the profits from each patch set will be donated to the nonprofits listed below.
Scroll down to learn more about each value, the illustration accompanying it, and which nonprofit each patch benefits.
All profits from these two patches benefit Kupa 'Āina farm in Kailua. Kupa ʻĀina develops sustainable food production models and provides cultural ʻāina-based experiential learning.:
Alaka'i: is the value of leadership. I love the idea of connecting this to sailing by celestial navigation. Just as the stars are a guide to the navigator, the navigator serves as a leader and guide to his crew. The southern cross is in the sky as it is a primary guide to find latitude, an important coordinate for navigating to Hawaii. Latitude was very important for sailing canoes because the proper approach meant the islands would appear more visible and spread out. Isn't it amazing how the icon of the cross symbolizes such hope?
Mālama: stewardship. To take care of and protect. Mālama is further described by Cultural advisor Kainoa Horcajo as "not a chore you need to do" but "a privelege you have to be able to do it"…a really great reminder. Events and experiences have been put in our life to bring glory to the creator along with our own growth. They are a blessing and not just a list of tasks to overwhelm us. The patch art is a vision of stewarding our 'āina with the sunrise symbolizing a new day of opportunity and hope. We try our best to manufacture our art & products responsibly. Using recycled materials and elements that are less destructive to our environment whenever possible.
All profits from these two patches benefit Hui Ho'omalu, an organization that recruits, trains, and assesses prospective resource families for children in foster care. There are approximately 1,700 children in Hawai'i who are not able to live with their families, and nearly 50% of the children in foster care are Native Hawaiian.
Ka Lā Hiki Ola: Optimism Hope and Promise. I really want this patch to create a uplifting feeling to those that see it. After the flood, the rainbow symbolized God's promise to Noah. And of course, due to our unique geography here in the islands we are blessed with more rainbows than almost anywhere in the world.
Ho'okipa: to cause to greet/entertain/host. As a resident of Hawai'i we are called to share the aloha spirit and be welcoming to those that are guests. We do this with the expectation the aloha will be returned but not with the requirement that it is returned. The symbol that speaks hospitality is the flower lei. Used as welcome and acceptance to someone, for celebratory occasions and to show love, it creates a fun and colorful aspect of this patch. A stylized plumeria is used as it is one of my favorites and popular tree on the 'Ewa plain due to its drought resistance.
All profits from these two patches benefit Ho'ōla Nā Pua an organization commited to ending child sex trafficking in Hawai'i and the US:
Akahai: Kindness and grace. Kainoa Horcajo best describes this value in with the phrase "Waipahē Wale" (As gentle as still water) referring to someone who is kind and flows through life effortlessly. The calm inland waters with an ae'o (Hawaiian stilt) in flight also reminds us of gentleness and effortless movement.
Pono: the value of integrity, rightness, and balance. The sun in the "O" creates a sense of light/goodness. The repeating "Pono" symbolizes balance and perpetuating life and righteousness to future generations as in the Hawaii state motto.
Our vision is for you to give the patches as gifts to six different friends who embody these values. You can shop the full set here.