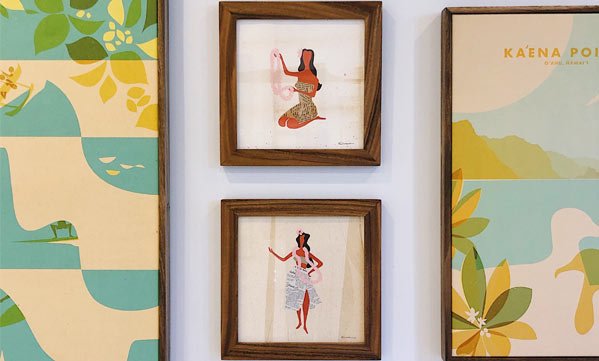 Four Seasons Resort Oahu at Ko Olina Announces Nick Kuchar as 2021-2022 Artist-in-Residence
I'm really excited for this partnership with Four Seasons Oahu! Come check out the lobby to see a full collection of my travel art in handmade special edition monkeypod frames, screen prints and one of a kind originals.
-Nick
"Four Seasons is pleased to feature Nick Kuchar as the Resort's 2021-2022 Artist-in-Residence.  Nick is an admired O'ahu-based artist, renowned for his vintage   inspired surf and travel art. Kuchar seamlessly intersects the past with a modern twist through his illustrations in a timeless mid-century style. His collection of work at Four Seasons O'ahu is a visual love letter to O'ahu's 'aina including leeward locales like Ka'ena Point, Makaha, Ma'ili & Poka'i Bay.

Kuchar's nostalgic aesthetic draws inspiration from the early days of surfing and beach culture, including a soothing color palette made up of serene ocean aquas, and golden sunset yellows.  

Nick grew up drawing and surfing in Florida. He attended Auburn University in Alabama where he earned a degree in Industrial Design. When not in his studio, you can find Kuchar spending time with his family at the beach, surfing and enjoying Oahu's breathtaking sunsets. "