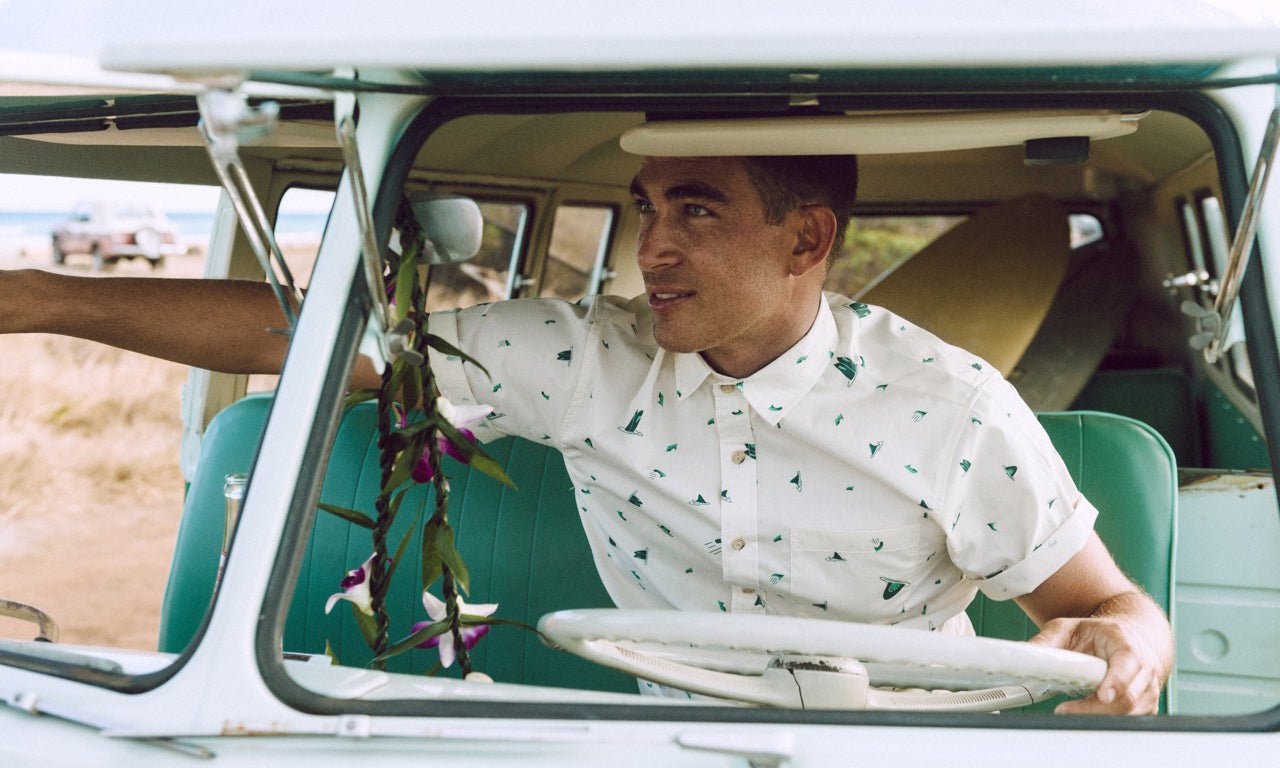 Roberta Oaks x Nick Kuchar Aloha Shirts
ALOHA SHIRT COLLABORATION
Roberta Oaks 
Fellow classic car enthusiast and vintage-modern designer Roberta Oaks and I got together to collaborate on the ultimate nod to one of our favorite Hawaiian icons, the aloha shirt. We've collaborated on two limited-run aloha shirt patterns. Roberta Oaks has been an awesome client and stockist over the years and she knows how to do it right.
The first of our aloha shirt collaborations is aptly named 'The Palekaiko' (paradise or bird of paradise). We put our modern signature on the famed island flower and designed a shirt just for you. Hand-printed fabric, made with aloha right here in Hawaii. This limited release shirt is sold exclusively online and at Roberta Oaks in Chinatown.
The second shirt, "The Fin" shirt is devoted to the beauty, form, and function of fins - both in nature and man-made. 
A special thanks to the gang at Roberta Oaks for partnering with us. Shop the look here.
Modern fit

Button down collar

Chest pocket

100% Cotton. Machine wash cold and hang to dry. Or, dry clean it.

Sizes XS-XXL Available