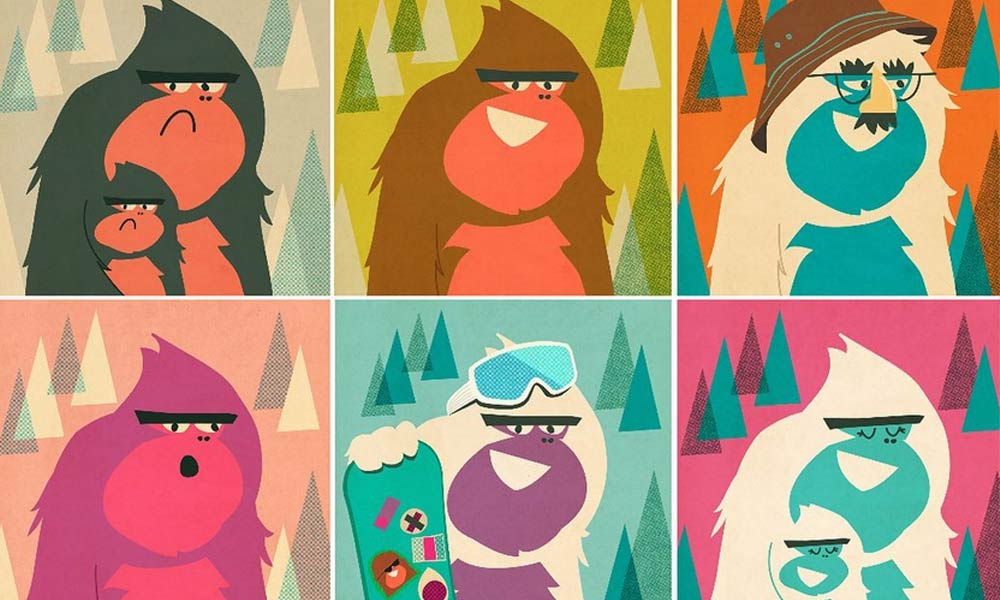 Strangers HQ - 5000 Character NFT Collection by Nick Kuchar *SOLD OUT!
Strangers HQ is a generative PFP project created by myself and Collective Strangers. Strangers is utilizing blockchain technology to enhance the ever expanding travel space. This whimsical collection of characters is an ode to exploration and finding meaning in shared experiences. The launch of Strangers is my first NFT PFP collection!
A year ago when I first started this project I wanted some of the rare characters to mimic "real life" rare characters and knew we had to have a stable full of Sasquatches. Available on secondary marketplace Opensea or learn more at Strangershq.com!
One of the fun things about collectibles is the feeling of scoring a rare one...whether it's a pack of baseball cards, a vintage item, or an NFT collection! The collection of 5,000 strangers has a scale of how rare they are from one to 5,000 and there are 60 "1 of 1s" that are the rarest and most fun of the bunch.
Over this 12 month design journey I also had the opportunity to create a bunch of fun marketing illustration pieces.
Like this illo of the team cruising through the sky...
And this gentleman exploring unknown territory...
 The team plane taking off at sunset with palms swaying...
 And any web3 world with Strangers is not complete without a little skating and surfing...