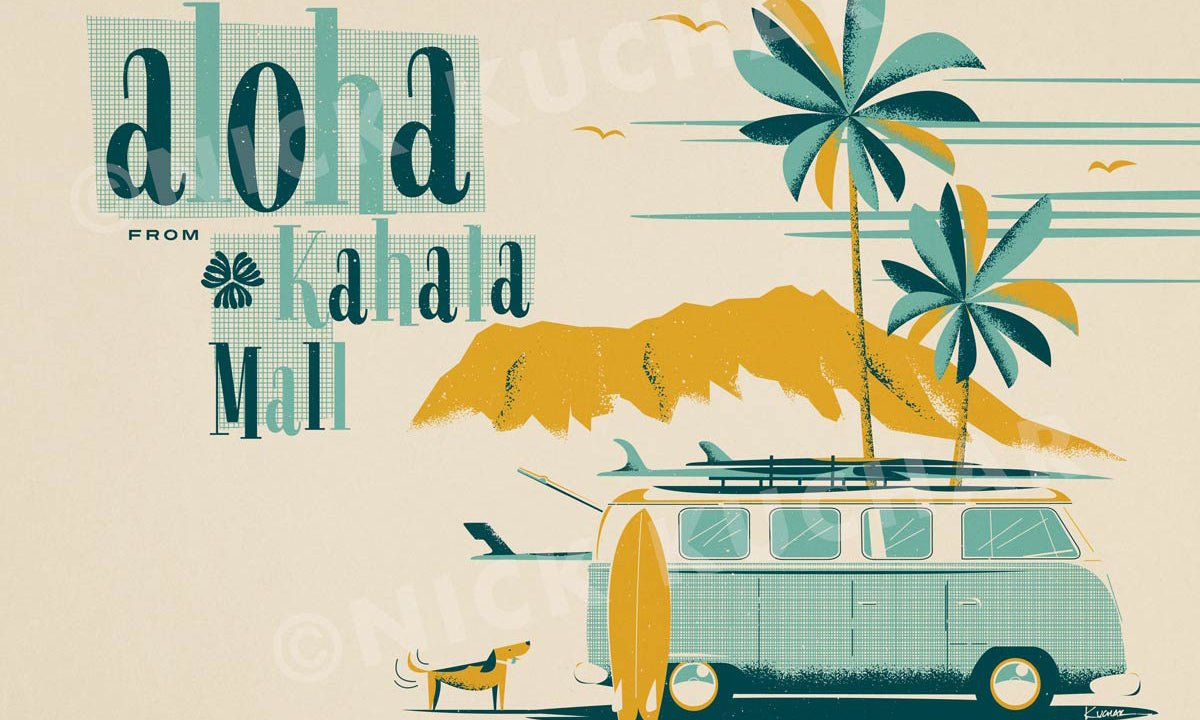 Kahala Mall Tote Bag
ILLUSTRATION
Kahala Mall reached out to me to create three vintage-inspired illustrations for their summer tote promotion. Any visitor to the mall who spent $350 and redeemed their receipts, received one of these limited-edition custom-designed bags. 
The first design features a map of O'ahu complete with a whale friend and several notable landmarks, including the entrance to none other than Kahala Mall! 
The second design is dedicated to the land-peddlers of the downtown area where Kahala Mall sits. 
And last but certainly not least was the surf version, for those who swing through in their vintage VW  van after a surf session in Waikiki to enjoy the true treat of a few hours in central A/C in the middle of July.